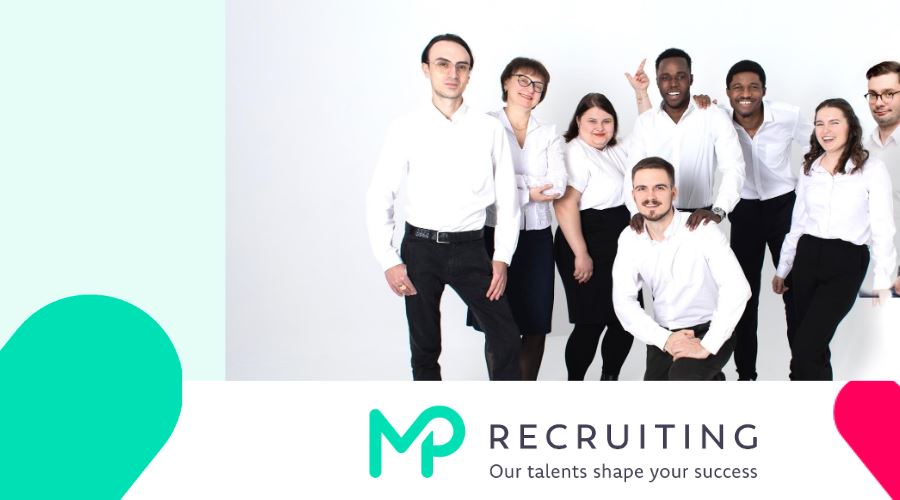 Revealing Our New Visual Identity and Affirming Our Values
MP Recruiting enters a pivotal phase in its development.
MP Recruiting, the rapidly expanding recruitment firm founded by Maxime Preux, is now entering a crucial stage of its growth. Over the years, we have grown to become a team of a dozen of professionals from diverse nationalities, all experts in recruiting for consulting, financial services, environmental and societal impact, digital, and data roles.
A few months ago, we sought your invaluable input, whether you are a client company, candidate, or partner, to better understand your expectations and motivations regarding recruitment support. We would like to express our gratitude for your involvement in helping us redefine our way of working, describing our approach as "unfaltering motivation to find and persuade the right person to join the organization that suits them."
Today, we take great pride in unveiling our new visual identity, which signifies the evolution of our firm and underscores our values.
At the heart of this identity is a monogram MP, a homage to our founder, Maxime Preux, reimagined as a symbol representing the trust-based relationship we cultivate with you.
This symbol harmoniously combines with the clean and refined lines of "Recruiting," reflecting our commitment to conducting efficient and human-centric recruitment processes. At MP Recruiting, we firmly believe that successful recruitment extends beyond merely matching a CV to a position; it relies on a deep understanding of each individual's needs and aspirations.
Our new tagline, "Our Talents for Your Success," perfectly encapsulates our dedication to leveraging our expertise and skills to support your journey to success.
We have also identified four key values that guide our daily work: trust, expertise, independence, and impact. These values form the foundation upon which we build relationships with you, our clients, as well as with our partners and candidates.
Our new website, mprecruiting.com, perfectly embodies our renewed ambitions and modern approach to recruitment.
MP Recruiting is an independent and optimistic firm that continues to grow, thanks to you!
We sincerely thank you for your trust and support. Please do not hesitate to contact us to discuss your recruitment needs. We look forward to collaborating with you and contributing to your success.
The MP Recruiting Team